Location : Dömitz - Germany
Surface area: +150 m²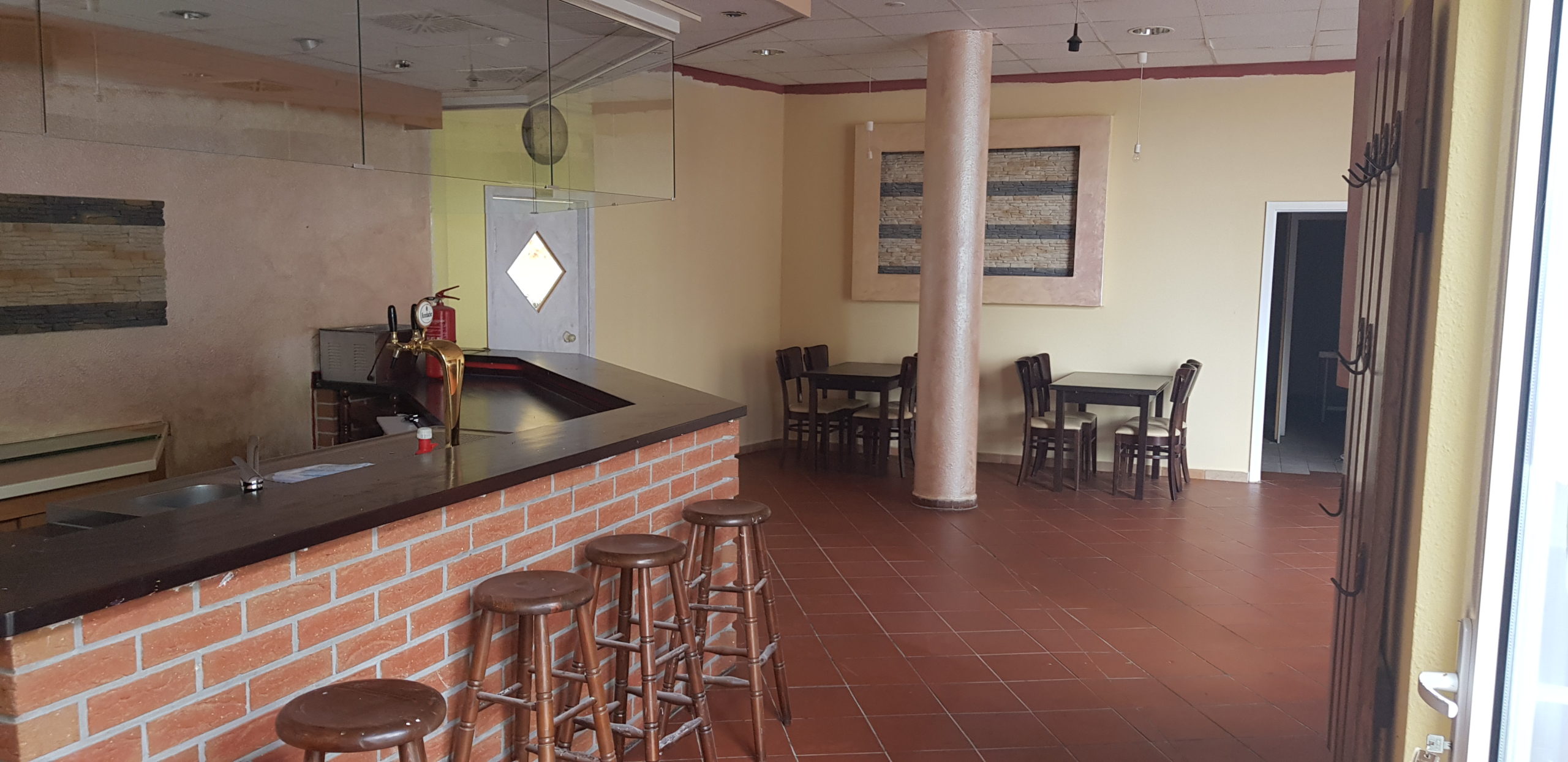 The interior before works Room 1
The interior before works Room 2
The desire of the restaurant's creator was to completely redesign the premises found in order to create La Taverne, a friendly restaurant offering Breton crepes and French specialities in Dömitz, a village in eastern Germany.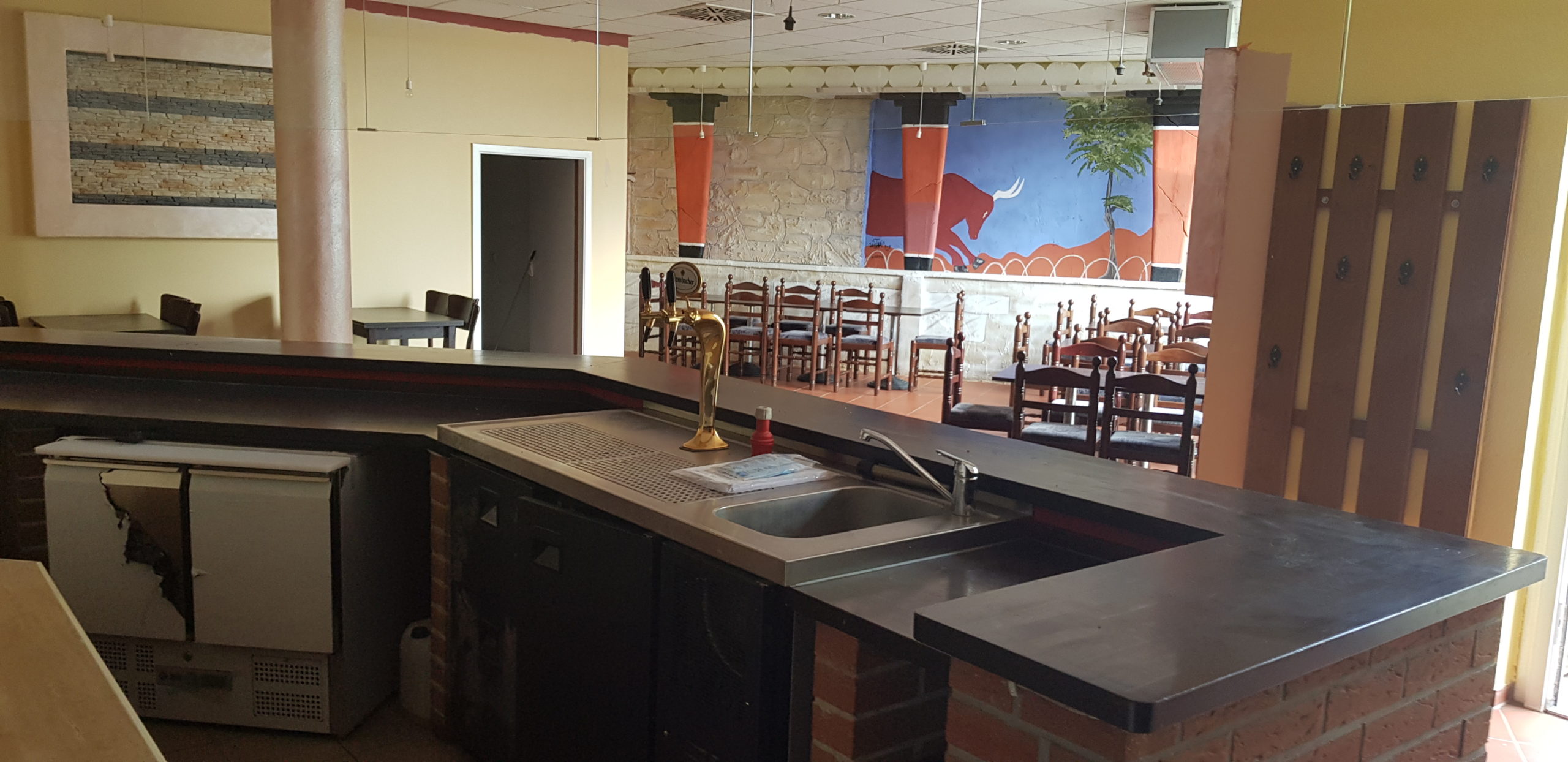 The interior before works Room 1
We were commissioned for the overall concept of the project, so we created the logo, the website www.lateverne-doemitz.de (currently on landing page) as well as the interior layout.
The idea was to create a space inspired by the original taverns, taking into account the specialities on offer and keeping the furniture in place but adding a contemporary touch.
To begin with, the space had to be made neutral and all the decorative elements of the previous tenant had to be removed as they did not fit in with the concept. The walls had to be painted off-white and only the back walls and doors had to be painted charcoal grey. The letters of the restaurant's name were to be fixed to the back of each room between two wall lights to establish the place and its identity. The old sconces, barrels and lanterns are a reminder of the taverns of yesteryear, as well as the ivy that was found on the walls of houses and castles at that time. The hanging lamps and the sofa bring a touch of modernity with the general atmosphere which remains pure.
Frames with black and white photos of the city and of Brittany have been suggested to make the link between France and the German city where the restaurant is located and to bring cachet.
View towards the back of the first room which will be the lounge area (room visible on the first photo of the existing) and view of the lounge area of the second room.